Yogendra Kumar Mishra
Professor WSR (with special responsibilities) in Nanomaterials
Address: Düppelstr. 3, 24768, Rendsburg, Germany
Telephone:+45 6550 7623 (Office Denmark)
Fax:
E-mail: mishra@mci.sdu.dk
Nationality: GERMAN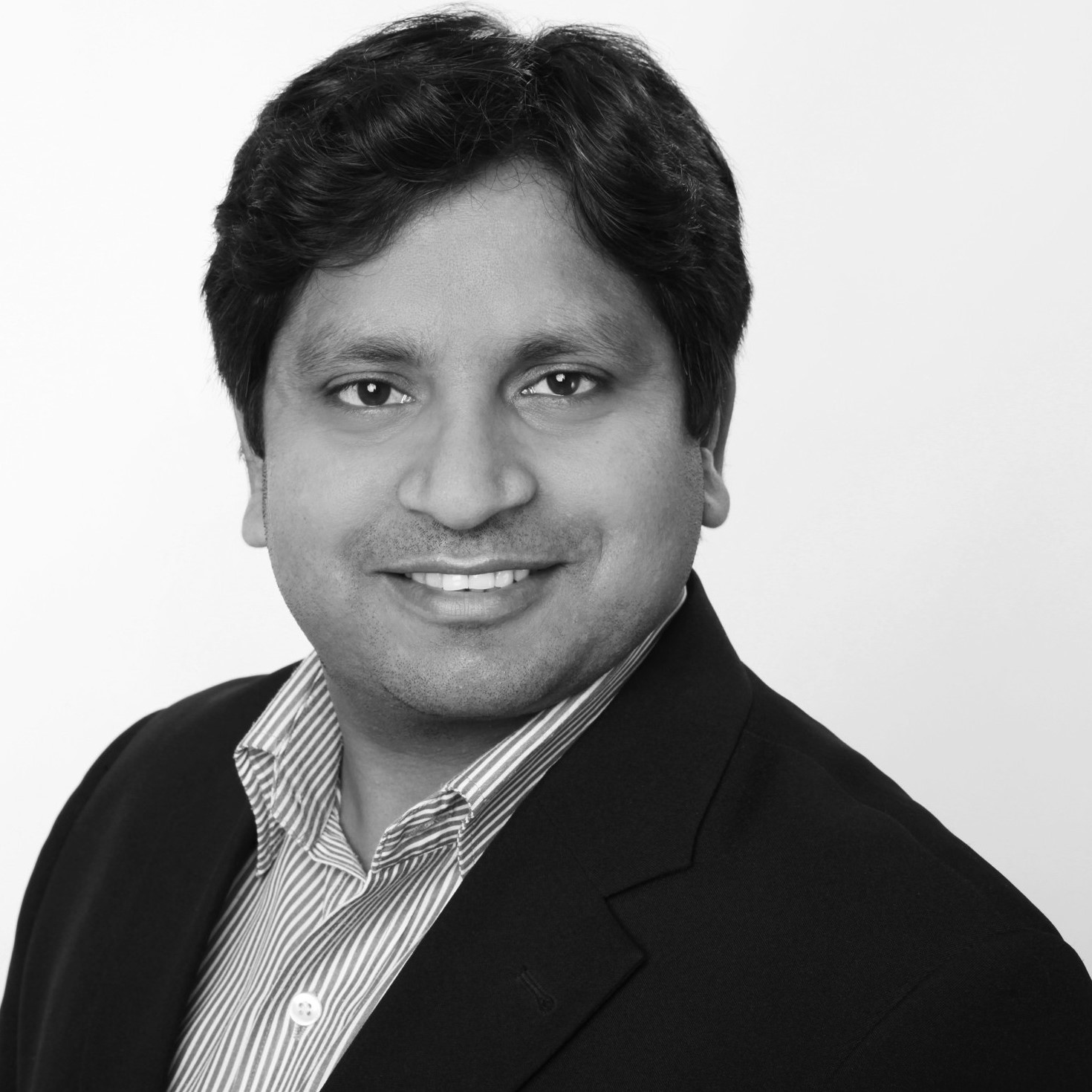 WORK EXPERIENCE
Dates (from – to)
2019. November 01st till Today
Name and address of employer
University of Southern Denmark, Mads Clausen Institute, NanoSYD, Alsion 2, 6400, Sønderborg, DENMARK
Type of business or sector
Public Institution (State Funded University)
Occupation or position held
Professor WSR (with special responsibilities) in Nanomaterials
Main activities and responsibilities
Leader - Smart Materials Group, Teaching (M. Sc., B. Sc.), Supervision (Ph. D., Postdoc), Management (Group, Institution), International Cooperation, Science Communication, Coordination (Course, Exchange Cooperation- EU/International), Grant Applications/Co-ordinations (Danish, EU, International), Conference Organization, Plenary/Keynote/Invited Talks
---
Dates (from – to)
2011. March 01st -2019. October 31st
Name and address of employer
Kiel University, Institute for Materials Science, Functional Nanomaterials, Kaiserstr. 2, D-24143, Kiel, GERMANY
Type of business or sector
Public Organization
Occupation or position held
Group Leader in 3D Nanomaterials
Main activities and responsibilities
Independent Research in 3D Nanomaterials, Group Leadership, PhD/Postdoc Supervision, Master/Bachelor Thesis, Teaching - Bachelor and Master (International Masters in Materials Science), Grant Writing (German, EU, international), Independent Research Collaborations (Worldwide), Conference Organization, Plenary/Keynote/Invited Talks
---
Dates (from – to)
2009. Feb 01st -2011. Feb 28th
Name and address of employer
Kiel University, Institute for Materials Science, Functional Nanomaterials, Kaiserstr. 2, D-24143, Kiel, GERMANY
Type of business or sector
Public Organization
Occupation or position held
Alexander von Humboldt Fellow (Postdoctoral Research Grant)
Main activities and responsibilities
Research in Nanomaterials, PhD Supervision, Master/Bachelor Thesis Advisor, Teaching - Master (International Masters in Materials Science), Research Collaborations (Worldwide), Conference Contributions (Oral and Invited Presentations)
---
Dates (from – to)
2008. October 01st -2009. Jan 31st
Name and address of employer
Kiel University, Institute for Materials Science, Functional Nanomaterials, Kaiserstr. 2, D-24143, Kiel, GERMANY
Type of business or sector
Public Organization
Occupation or position held
Scientist (Postdoctoral Fellow)
Main activities and responsibilities
Research in Nanomaterials, Bachelor Thesis Supervision, Research Collaborations (Worldwide), Conference Contributions (Oral)
EDUCATION AND TRAINING
Dates (from – to)
2011. March 01st to 2015. November 30th
Name and type of organization providing education and training
Kiel University, Institute for Materials Science, Functional Nanomaterials, Kaiserstr. 2, D-24143, Kiel, GERMANY (Public Organization)
Principal subjects/occupational
Materials Science – Flexible Ceramics- Interconnected 3D Networks (3D Nanomaterials)
Title of qualification awarded
Habilitation Degree (Dr. habil. title) in Materials Science (Venia Legendi, Privat Dozent title)
---
Dates (from – to)
2003. November 27th – 2008. September 30th
Name and type of organization providing education and training
Jawaharlal Nehru University / Inter University Accelerator Centre (IUAC), New Delhi, India, Public Organization
Principal subjects/occupational
Doctor of Philosophy (PhD) Degree in Physics / Materials Science
Title of qualification awarded
Ph D Degree in Physics
---
Dates (from – to)
2001. July 01st – 2003. June 30th
Name and type of organization providing education and training
Allahabad University, Department of Physics, Allahabad, India (Public Organization)
Principal subjects/occupational
Physics (with specialization in Electronics)
Title of qualification awarded
Masters in Science (M. Sc.) Degree in Physics
PERSONAL SKILLS AND COMPETENCES
---
OTHER LANGUAGES
English
German
Danish (Beginners)
Reading skills
Excellent
Good
Beginner
Writing skills
Excellent
Good
Beginner
Verbal skills
Excellent
Good
Beginner
---
SOCIAL SKILLS AND COMPETENCES
Living and working with other people, in multicultural environments, in positions where communication is important and situations where teamwork is essential (for example culture and sports), etc.
With good sense of humor, I have been happily working in a multicultural environment with the colleagues from all over the world and everyone has been happy so far.
---
ORGANIZATIONAL SKILLS AND COMPETENCES
Coordination and administration of people, projects and budgets; at work, in voluntary work (for example culture and sports) and at home, etc.
Supervisions at (i) Postdoc, (ii) PhD, (iii) M. Sc., (iv) B. Sc., (v) School students
Teaching at Ph. D., M. Sc., B. Sc. levels
Managing different courses at Institutes
Managing National/International Cooperations
Establishment of several independent research collaborations worldwide.
Grant evaluations from EU, NSF (USA) and from many other countries.
Referee for more than 200 prestigious magazines (peer-reviewed, high impact)
Ph. D. thesis examiner from Universities all over the world
Faculty promotions from Universities
Referee for Book proposals from RSC, Elsevier, IOP, CRC
Board of management at EMRS and other prestigious institutes

---
TECHNICAL SKILLS AND COMPETENCES
With computers, specific kinds of equipment, machinery, etc.
Developed a new method (Flame Transport Synthesis) for versatile metal oxide nanostructuring in form of (i) Tetrapods, (ii) Highly porous 3D interconnected Networks, (iii) Hollow framework materials from other materials.
---
OTHER SKILLS AND COMPETENCES
Competences not mentioned above.
---
AUTHORED OR CO-AUTHORED ARTICLES
ARTICLES IN PEER REVIEWED JOURNALS
1. S. Kumar, K. Awasthi, Y. K. Mishra, Synthesis of ZnO nanostructures, Chapter 4, Elsevier Book on Nanostructured Zinc Oxide (In press).

2. J. Beer, H. Majumdar, Y. K. Mishra, D. Shukla, V. Tiwari, Nanoparticles-mediated Interventions to Prevent Herpes Simplex Virus (HSV) Entry into Susceptable Hosts in Nanomaterial Biointeractions at the Cellular, Organismal and System Levels, ISSN 2523-8027 (Springer Nature), Chapter (Vol). 14, Pages 347 (2021).

3. A. Tiwari, Y. K. Mishra, H. Kobayashi, A. P. F. Turner, Intelligent Nanomaterials, 2nd Edison, John Wiley & Sons (2016), Edited Book.


PATENTS




Total publications >210
4 Advanced Materials (IF*=30.5)
4 Materials Today (IF=31.3)
1 Nano Today (IF=17.4)
1 Applied Physics Reviews (IF=17.01)
5 Advanced Functional Materials (IF=16.8)
6 Nano Energy (IF=16.6)
1 Advanced Science (IF=15.84)
1 ACS Nano (14.8)
1 Science Advances (IF=13.1)
1 Materials Horizons (IF=12.3)
3 Nature Communications (IF=12.1)
1 Nano Letters (IF=11.2)

1. Elastic material with a pore space bridged at the particle level by nanobridges between particles, German Patent-WO2011-116751, European- EP-2550241-A0 (2016).
2. Virus traps, US Patent, US 9,182,399 B2 (Granted: Nov-2015).
3. Devices and methods for treatment of a zoonotic herpesvirus infection, WO2018/081389 A1, PCT/US2017/058482 (Pending US Patent).

ARTICLES IN PEER REWIEVED JOURNALS (*LEAD AND CORRESPONDING AUTHOR ROLE)
SCI
1. B. Ortiz-Casas, A. Galdamez-Mertinez, J. Gutierrez-Flores, A. B. Ibanez, P. K. Panda, G. Santana, H. A. de la Vega, M. Suar, C. G. Rodelo, A. Kaushik, Y. K. Mishra*, Ateet Dutt, ''Bio-acceptable 0D and 1D ZnO Nanostructures for Cancer Diagnostics and Treatment'', Materials Today (2021, Online).

2. F. Schütt, F. Rasch, N. Deka, A. Reimers, L. M. Saure, S. Kaps, J. Rank, J. Carstensen, Y. K. Mishra, D. Misseroni, A. R. Vazquez, M. R. Lohe, A. S. Nia, N. M. Pugno, X. Feng, R. Adelung, ''Electrically Powered Reversible Air Explosions Using Microtubular Graphene Assemblies'', Materials Today (2021, Online), Front Cover.

3. L. Siebert, E. Luna-Ceron, L. E. Garcia-Rivera, J. Oh, J. J. Hwee, D. A. Rosas-Gomey, M. D. Perey-Gomey, G. Maschkowity, H. Fickenscher, D. Oceguera-Cuevas, C. G. Holgiun-Leon, B. Bzambaa, M. A. Hussain, H. Anwarul, D. P. Orgill, Y. K. Mishra, R. Adelung, E. Lee, S. R. Shin, ''Light-Controlled Growth Factors Release on Tetrapodal ZnO-Incorporated 3D-Printed Hydrogels for Developing Smart Wound Scaffold'', Advanced Functional Materials 31, 2007555 (2021). Front Cover 22/2021, 217054.

4. S. D. Mahapatra, P. C. Mohapatra, Y. K. Mishra, S. Hofmann, G. Christie, A. I. Aria, V. K. Thakur, ''Piezoelectric Materials for Energy Harvesting and Sensing Applications: Roadmap for Future Smart Materials'', Advanced Science 2100864 (2021).

5. E. Aldamiz-Extebarria, T. E. D. Silva, N. Gholafshan, K. Deo, Y. K. Mishra, M. Castilho, A. K. Gaharwar, S. Leeuwenburgh, A. Dolatshahi-Pirouz, G. Orive, ''2D Nanocal Reinforced Biomateirals for Mending Musculoskeletal Tissue Disorders'', Advanced Healthcare Materials 2100217 (2021).

6. M. Sahu, S. Hajra, H.-G. Kim, H.-G. Rubahn, Y. K. Mishra, H. J. Kim, ''Additive Manufacturing-based Recycling of Laboratory Waste into Energy Harvesting Device for Self-powered Applications'', Nano Energy 88, 106255 (2021).

7. G. Rathee, G. Bartwal, J. Rathee, Y. K. Mishra, A. Kaushik, P. R. Solanki, ''Emerging Multi-model Zirconia Nanosystem for High Performance Biomedical Applications'', Advanced NanoBio Materials 2100039 (2021).

8. A. K. Rana, Y. K. Mishra, V. K. Gupta, V. K. Thakur, ''Sustainable Materials in the Removal of Pesticides from Contaminated Water: perspectives on Micro to Nanoscale Cellulose'', Science of Total Environment 797, 149129 (2021).

9. A. Yadav, G. Burak, A. Ahmadivand, A. Kaushik, G. J. Cheng, Z. Ouyang, Q. Wang, V. S. Yadav, Y. K. Mishra, Y. Liu, Y. Wu, S. Ramakrishna, ''Controlled Self-Assembly of Plasmon-Based Photonic Nanocrystals for High Performance Photonic Technologies'', Nano Today 37, 101072 (2021).

10. Á. Serrano-Aroca, K. Takayama, A. Tuñón-Molina, M. Seyran, S. S. Hassan, P. P. Choudhury, V. N. Uversky, K. Lundstrom, P. Adadi, G. Palù, A. A. A. Aljabali, G. Chauhan, R. Kandimalla, M. M. Tambuwala, A. Lal, T. M. A. El-Aziz, S. Sherchan, D. Barh, E. M. Redwan, N. G. Bazan, Y. K. Mishra, B. D. Uhal, A. M. Brufsky, ''Carbon Based Nanomaterials: Promising Antiviral Agents to Combat COVID-19 in the Microbial Resistant Era'', ACS Nano 15, 8069-8086 (2021).

11. R. Kumar, K. R. Aadil, K. Mondal, Y. K. Mishra, D. Oupicky, S. Ramakrishna, A. Kaushik, ''Neurodegenerative Disorders Management: State-of-art and Prospects of Nano-biotechnology'', Critical Reviews in Biotechnology (2021, In press).

12. S. K. Bhardwaj, M. Mujawar, Y. K. Mishra, N. Hickman, M. Chavli, A. Kaushik, ''Bio-inspired Graphene-based Nano-systems for Biomedical Applications'', Nanotechnology (2021, In press)

13. A. A. Aljabali, S. S. Hassan, R. M. Pabari, S. H. Shahcheraghi, V. Mishra, N. B. Charbe, D. K. Chellappan, H. Dureja, G. Gupta, A. G. Almutary, A. M. Alnuqaydan, S. K. Veram, P. K. Panda, Y. K. Mishra, Á. Serrano-Aroca, K. Dua, V. N. Uversky, E. M. Redwan, B. Bahar, A. Bhatia, P. Negi, R. Goyal, P. McCarron, H. A. Bakshi, M. M. Tambuwala, ''The Viral Capsid as Novel Nanomaterials for Drug Delivery'', Future Science OA FSO744 (2021).

14. K. Lundstrom, D. barh, B. D. Uhal, K. Takayama, A. A. A. Aljabali, T. M. A. El.Aziz, A. Lal, E. M. Redwan, P. Adadi, G. Chauhan, S. P. Sherchan, G. A. Azad, N. Rezaei, Á. Serrano-Aroca, N. G. Bazan, S. S. Hassan, P. K. Panda, P. P. Choudhary, D. Pizzol, R. Kandimalla, W. Baetas-da-Cruz, Y. K. Mishra, G. Palu, A. M. Brufsky, M. M. Tambuwala, V. N. Uversky, ''COVID-19 Vaccines and Thrombosis-Roadblock or Dead-End Street?'', Biomolecules 7, 1020 (2021).

15. S. H. Shahcheraghi, A. A. A. Alijabali, M. S. Al Zoubi, V. Mishra, N. B. Charbe, Y. A. Haggag, G. Shrivastava, A. G. Almutary, A. M. Alnuqaydan, D. Barh, K. Dua, D. K. Chelleppan, G. Gupta, M. Lotfi, Á. Serrano-Aroca, B. Bahar, Y. K. Mishra, K. Takayama, P. K. Panda, H. A. Bakshi, M. M. Tambuwala, ''Overview of Key Molecular and Pharmacological Targets for Diabetes and Associated Diseases'', Life Sciences 278 119632 (2021).

16. S. S. Hassan, A. A. A. Aljabali, P. K. Panda, S. Ghosh, D. Attrish, P. P. Choudhury, M. Seyran, D. Pizzol, P. Adadi, T. M. A. El-Aziz, A. Soares, R. Kandimalla, K. Lundstrom, A. Lal, G. K. Azad, V. N. Uversky, S. P. Sherchan, W. Baetas-da-Cruz, B. D. Uhal, N. Rezaei, G. Chauhan, D. Barh, E. M. Redwan, G. W. Dayhoff II, N. G. Bazan, Á. Serrano-Aroca, A. El-Demerdash, Y. K. Mishra, G. Palu, K. Takayama, A. M. Brufsky, M. M. Tambuwala, ''A Unique View of SARS-COV-2 Through the Lens of ORF8 Protien'', Computers in Biology Chemistry 133, 104380 (2021).

17. S. K. Verma, P. K. Panda, P. Kumar, P. Patel, E. Jha, S. Husain, M. A. Mallick, Y. K. Mishra, R. Ahuja, R. S. Varma, M. Suar, ''Determining Factors for the Nano-biocompatibility of Cobalt Oxide Nanoflakes: Proximal Discrepancy in Intrinsic Atomic Interaction at Different Vicinage'', Green Chemistry 23, 3439-3458 (2021).

18. S. K. Verma, A. Nandi, A. Sinha, P. Patel, E. Jha, S. Mohanty, P. K. Panda, R. Ahuja, Y. K. Mishra, M. Suar, ''Zebrafish (Danio rerio) as an Ecotoxicological Model for Nanomaterials Induced Toxicity Profiling'', Precision Nano (PRNANO) 4, 750-781 (2021).

19. A. Mostafavi, T. Abudula, C. S. Russel, E. Mostafavi, T. J. Williams, N. Salah, A. Alshahrie, S. Harris, S. M. M. Basri, Y. K. Mishra, T. J. Webester, A. Memic, A. Tamayol, ''In-vivo Printing of Scaffolds for Reconstruction of Bone Defects'', Acta Biomaterialia 127, 313-326 (2021).

20. J. Rodrigues, C. Becker, N. B. Sedrine, M. Kamp, L. Kienle, R. Adelung, Y. K. Mishra, W. J. Parak, I. Chakraborty, M. R. Correia, T. Monteiro, ''Luminescent Silver Nanocluster Decorated on ZnO Tetrapods: Detailed Understanding of Their Role on Photoluminescence Features'', Journal of Materials Chemistry C 9, 7014-7026 (2021). Back Cover Story

21. A. Gautam, C. Singhal, A. Mishra, A. T. John, U. K. Gautam, R. Abolhassani, R. Adelung, D. K. Avasthi, Y. K. Mishra,* ''Detection of Prostate Cancer using Tetrapods based Disposable Paper Ecofriendly Biosensor Device'', Medical Devices Sensors 3, e10122 (2021).

22. M. G. Garnica, A. G. Martinez, F. Malagon, C. D. Ramos, G. Santana, R. Abolhassani, P. K. panda, A. Kaushik, Y. K. Mishra, T. V. K. Karthik, A. Dutt, ''One-Dimension Au-ZnO- Hybrid Nanostructures based CO2 Detection: Growth Mechanism and Role of the Seed Layer on Sensing Performance'', Sensors Actuators B: Chemical 337, 129765 (2021).

23. R. K. Mishra, G. J. Choi, Y. K. Mishra, A. Kaushik, Y. Sohn, S. H. Lee, J. S. Gwag, ''Highly Stable, Selective, and High-performance VOC Sensor using SnS2 Nano-lotus Structures'', Journal of Materials Chemistry C 9, 7713-7725 (2021).

24. A. Shabani, M. T. Korsa, S. Petersen, M. K. Nezhad, Y. K. Mishra, J. Adam, ''Zirconium Nitride: Optical Properties of an Emerging Intermetallic for Plasmonic Applications'', Advanced Photonics Research 2100178 (2021).

25. A. Shabani, M. K. Nezhad, N. Rahmani, Y. K. Mishra, B. Sanyal, J. Adam, ''Revisiting the Optical Dispersion of Aluminum-doped Zinc Oxide: New Perspectives for Plasmonics and Metamaterials'', Advanced Photonics Research 2, 2000086 (2021).Cover Story

26. J. Shondo, S. Veziroglu, D. Stefan, Y. K. Mishra, T. Strunskus, F. Faupel, O. C. Aktas, ''Tuning Wettability of TiO2 Thin Film by Photocatalytic Deposition of 3D Flower- and Hedgehog-like Au Micro- and Nanostructures'', Applied Surface Science 537, 147795 (2021).

27. P. Ansari, A. Rahman, F. Pitir, S. Veziroglu, Y. K. Mishra, O. C. Aktas, M. U. Salamci ''Selective Laser Melting based Additive Manufacturing in Stainless

Steel: Detailed Process Understanding using Multi-Physics Simulation and

Experimental'', MDPI Metals 11, 1076 (2021).

28. R. Kumar, A. Butreddy, N. Kommineni, P. G. Reddy, N. Bunekar, C. Sarkar, S. Dutt, V. K. Mishra, K. R- Aadil, Y. K. Mishra, D. Oupicky, A. Kaushik, ''Lignin: Drug/gene Delivery and Tissue Engineering Applications'', International Journal of Nanomedicine 16, 2419-2441 (2021).

29. S. Veziroglu, M. Ayna, T. Kohihaas, S. Seyin, J. Fiutowski, Y. K. Mishra, F. Karayürek, H. Naujokat, E. I. Saygili, Y. Acil, J. Wiltfang, F. Faupel, O. C. Aktas, Y. Gülses, ''Marine Alge Incorporated Polylactide Acid Patch: Novel Candidate for Targeting Osteosarcoma Cells without Imparing the Osteoblastic Proliferation'', MDPI Polymers 13, 847 (2021).

30. W. Reichstein, L. Sommer, S. Veziroglu, S. Sayin, S. Schröder, Y. K. Mishra, E. I. Saygili, F. Karayürek, Y. Acil, J. Wiltfang, A. Gülses, F. Faupel, O. C. Aktas, ''Initiated Chemical Vapor Deposition (iCVD) Functionalized Polylactic Acid-Marine Algae Composite Patch for Bone Tissue Engineering'', MDPI-polymers 13, 186 (2021).

31. C. Schmitt, F. Rasch, F. Cossais, J. Held-Feindt, R. Lucius, A. Vazuez, A. Nia, M. Lohe, X. Feng, Y. K. Mishra, R. Adelung, F. Schütt, K. Hattermann, ''Glial Cell Responses on Tetrapod-shaped Graphene Oxide and Reduced Graphene Oxide 3D Scaffolds in Brain In-vitro and Ex-vivo Models of Indirect Contact'', Biomedical Materials 16, 015008 (2021).

32. M. S. Ahmad, A. K. Pandey, N. A. Rahim, N. Aslfattahi, Y. K. Mishra, B. Rashid, R. Saidur, ''2-D Mxane Flakes as Potential Replacement for Both TCO and Pt Layers for Dye-Sensitized Solar Cell'', Ceramics International (2021).

33. J. S. Shaikh, N. S. Shaikh, Y. K. Mishra, P. Kanjanaboos, P. M. Shewale, S. Sabale, S. Praserthdam, C. D. Lokhande, ''Low-cost Cu-based Inorganic Hole Transporting Materials in Perovskite Solar Cells: Recent Progress and State-of-Art Developments'', Materials Today Chemistry 20, 100427 (2021).

34. J. S. Shaikh, N. S. Shaikh, S. Sabale, N. Parveen, S. P. Patil, Y. K. Mishra, P. Kanjanaboos, S. Praserthdam, C. D. Lokhande, ''A Phosphorous Integrated Strategy for Supercapacitor: 2D Black Phosphorus and Phosphorus Doped Materials'', Materials Today Chemistry 21 100480 (2021).

35. J. S. Shaikh, N. S. Shaikh, Y. K. Mishra, P. Kanjanaboos, S. Praserthdam, C. D. Lokhande, ''The Implementation of Graphene based Aerogel in the Field of Supercapacitor'', Nanotechnology 32, 362001 (2021).

36. N. Bisht, P. K. Khanna, P. V. More, R. Abolhassani, Y. K. Mishra, ''Progress of Hybrid Nanocomposite Materials for Thermoelectric Applications'', Materials Advances 2, 1927-1956 (2021).

37. V. Singh, Priyanka, P. V. More, E. Hemmer, Y. K. Mishra, P. K. Khanna, ''Magic-Sized CdSe Nanoclusters: A Review on Synthesis, Properties and White Light Potential '', Materials Advances 2, 1204-1228 (2021).

38. S. K. Karan, S. Maity, J. H. Lee, Y. K. Mishra*, B. B. Khatua, J. K. Kim, ''Recent Advances in Self-powered Tribo-/Piezoelectric Energy Harvesters: All-in-One Package for Future Smart Technologies'', Advanced Functional Materials 30, 2004446 (2020).

39. A. Ahmadivand, B. Gerislioglu, R. Ahuja, Y. K. Mishra*, ''Toroidal Metaphotonics and Metadevices'', Lasers and Photonics Reviews 14, 1900326 (2020).

40. A. K. Kaushik, J. S. Dhau, H. Gohel, Y. K. Mishra, B. Ketab, N. Y. Kim, D. Y. Goswami, ''Electrochemical SARS-CoV-2 Sensing at Point-of-Care and Artificial Intelligence for Intelligent COVID-19 Management'', ACS Applied Biomaterials 3, 7306-7325 (2020).

41. A. Ahmadivand, B. Gerislioglu, R. Ahuja, Y. K. Mishra*, ''Terahertz Plasmonics: The Rise of Toroidal Metadevices Towards Immunobiosensings'', Materials Today 32, 108-130 (2020).

42. M. Nehra, N. Dilbaghi, G. Marrazza, A. Kaushik, E. Abolhassani, Y. K. Mishra,* K. H. Kim, S. Kumar, ''1D Semiconductor Nanowires for Energy Conversion, Harvesting and Storage Applications'', Nano Energy 76, 104991 (2020).

43. P. K. Panda, M. N. Arul, P. Patel, S. K. Verma, W. Luo, H. G. Rubahn, Y. K. Mishra, M. Suar, R. Ahuja, ''Structure-based Drug Designing and Immunoinformatics Approach for SARS-CoV-2'', Science Advances 6, eabb8097 (2020).

44. R. Kumar, K. Mondal, P. K. Panda, A. Kaushik, R. Abolhassani, R. Ahuja, H. G. Rubahn, Y. K. Mishra,* ''Core-Shell Nanostructures: Perspectives Towards Drug Delivery Applications'', Journal of Materials Chemistry B 8, 8992-9027, (2020).

45. F. Schütt, M. Zapf, S. Signetti, J. Ströbel, H. Krüger, R. Röder, J. Carstensen, N. Wolff, J. Marx, T. Carey, M. Schweichel, M. I. Teresa, L. Siebert, H. K. Hong, S. Kaps, B. Fiedler, Y. K. Mishra, Z. Lee, N. M. Pugno, L. Kienle, A. C. Ferrari, F. Torrisi, C. Ronning, R. Adelung, ''Conversionless Efficient and Broadband Laser Light Diffusers for High Brightness Illumination Applications'', Nature Communications 11, 1-10 (2020).

46. R. Yuksel, O. Buyukcakir, P. K. Panda, S. H. Lee, Y. Jiang, D. Singh, S. Hansen, R. Adelung, Y. K. Mishra, R. Ahuja, R. S. Ruoff, ''Necklace-like Nitrogen-doped Hollow Carbon 3D Frameworks for Electrochemical Energy Storage'', Advanced Functional Materials 30, 1909725 (2020).

47. S. Shree, M. Dowds, A. Kuntze, Y. K. Mishra*, A. Staubitz, R. Adelung, ''Self-reporting Mechanochromic Coating: A Glassfiber Reinforced Polymer Composite that Predicts Impact Induced Damage'', Materials Horizons 7, 598-604 (2020).

48. J. Prakash, A. Parveen, Y. K. Mishra, A. Kaushik, ''Nanotechnology-assisted Liquid Crystals-based Biosensors: Towards Fundamental to Advanced Applications'', Biosensors Bioelectronics 168, 112562 (2020).

49. B. Gerislioglu, G. Bakan, R. Ahuja, J. Adam, Y. K. Mishra*, A. Ahmadivand, ''The role Ge2Sb2Te5 in Enhancing the Performance of Functional Plasmonic Devices'', Materials Today Physics 100178 (2020).

50. M. Sharma, M. Poddar, Y. Gupta, S. Nigam, D. K. Avasthi, R. Adelung, R. Abolhassani, J. Fiutowski, M. Joshi, Y. K. Mishra,* ''Solar Light Assisted Degradation of Dyes and Adsorption of Heavy Metal Ions from Water by CuO-ZnO Tetrapodal Hybrid Nanocomposite'', Materials Today Chemistry 17, 100336 (2020).

51. R. Malik, V. K. Tomer, Y. K. Mishra, L. Lin, ''Functional Gas Sensing Nanomaterials: A Panoramic View'', Applied Physics Reviews 7, 021301 (2020).

52. U. Chakraborty, G. Bhanjana, J. Adam, Y. K. Mishra, G. Kaur, G. R. Chaudhary, A. Kaushik, ''A Flower-like ZnO-Ag2O Nanocomposite for Label and Mediator Free Direct Sensing of Dinitrotolune'', RSC Advances 10, 27764-27774 (2020).

53. F. Rasch, C. Schmit, L. M. Saure, R. Meyer, V. Adamski, D. Dengiz, R. Scherliße, R. Lucius, M. Synowitz, Y. K. Mishra, K. Hatterermann, R. Adelung, J. Held-Feindt, F. Schütt, ''Macroscopic PDMS Microchannel Matrix for Tailored Drug Release and Localized Glioblastoma Therapy'', ACS Biomaterials Science & Engineering 6, 3288-3289 (2020).

54. L. N. Nguyen, N. Kaushik, P. Lamichhane, S. Mumtaj, R. Paneru, P. Bhartiya, J. S. Kwon, Y. K. Mishra, L. Q. Nguyen, N. K. Kaushik, E. H. Choi, ''In-situ Plasma-assisted Synthesis of Polydopamine-functionalized Gold Nanoparticles for Biomedical Applications'', Green Chemistry 22, 6588-6599 (2020).

55. X. Tao, M. Mintken, N. Wolf, Y. Wang, R. Tao, Y. li, H. Torun, J. Xie, J. Luo, J. Zhou, Q. Wu, S. Dong, J. Luo, L. Kienle, R. Adelung, Y. K. Mishra*, Y. Q. Fu, ''Three-Dimensional tetrapodal ZnO Microstructured Network based Flexible Surface Acoustic Wave Device for Ultraviolet and Respiration Monitoring Applications'', ACS Applied Nano Materials 3, 1468-1478 (2020).

56. H. Zhao, B. Ouyang, L. Han, Y. K. Mishra, Z. Zhang, Y. Yang, ''Conjuncted Photo-thermoelectric Effect in ZnO-graphene Nanocomposite Foam for Self-powered Simultaneous Temperature and Light Sensing'', Scientific Reports 10, 11864 (2020).

57. P. Panda, A. Grigoriev, Y. K. Mishra*, R. Ahuja, ''Progress in Supercapacitors: Role of Two Dimensional Nanotubular Materials'', Nanoscale Advances 70-108 (2020).

58. N. Khossossi, P. K. Panda, D. Singh, V. Shukla, Y. K. Mishra, R. Ahuja, ''Rational Design of 2D h-Bas Monolayer as Advanced Sulfur Hosts for High Energy Density Li-S Batteries'', ACS Applied Energy Materials 3, 7306-7317 (2020).

59. F. Rasch, V. Postica, F. Schütt, Y. K. Mishra, A. S. Nia, M. Lohe, X. Feng, R. Adelung, O. Lupan, ''Highly Selective and Ultra-low Power Consumption Metal Oxide Based Hydrogen Gas Sensor Employing Graphene Oxide as Molecular Sieve'', Sensor Actuators B: Chemical 320, 128363 (2020).

60. I. Plesco, T. Braniste, N. Wulf, L. Gorceac, V. Duppel, B. Cinic, Y. K. Mishra, A. Sarua, R. Adelung. L. Kienle, I. Tiginyanu, ''Aero-ZnS Architectures with Dual Hydrophilic-Hydrophobic Properties for Microfluidic Applications'', APL Materials 8, 061105 (2020).

61. P. K. Rai, Z. Usmani, V. K. Thakur, V. K. Gupta, Y. K. Mishra*, ''Tackling COVID-19 Pandemic Through Nanocoatings: Confront and Exactitude'', Current Research in Green and Sustainable Chemistry 3, 100011 (2020).

62. S. Gehlot, E. Jeanneau, D. Singh, P. K. Panda, Y. K. Mishra, R. Ahuja, G. Ledoux, S. Mishra, ''Molecules Vs Nanoparticles: Identifying a Reactive Molecular Intermediate in the Synthesis of Ternary Coinage Metal Chalcogenides'', Inorganic Chemistry 59, 7727-7738 (2020).

63. D. Singh, P. K. Panda, N. Khossossi, Y. K. Mishra, A. Ainane, R. Ahuja, ''Impact of Edge on Interfacial Interactions and Efficient Visible-light Photocatalytic Activity of Metal-semiconductor Hybrid 2D Materials'', Catalysis Science & Technology 10, 3279-3289 (2020).

64. S. Kalantzis, S. Veziroglu, T. Kohlhaas, C. Flörke, Y. K. Mishra, J. Wiltfang, Y. Acil, F. Faupel, O. C. Aktas, A. Gülses, ''Early Osteoblastic Activity on TiO2 Thin Film Decorated with Flower-like Hierarchical Au Structures'', RSC Advances 10, 28935-28940 (2020).

65. A. Yadav, A. Kaushik, Y. K. Mishra, V. Agarwal, A. Ahmadivand, K. Maliutina, Y. Liu, Z. Ouyang, G. C. Cheng, W. Dong, ''Fabrication of 3D Polymeric Photonic Arrays and Related Applications'', Materials Today Chemistry 15, 100208 (2020).

66. D. Singh, P. K. Panda, Y. K. Mishra, R. Ahuja, ''Van der Waals Induced Molecular Recognition of Canonical DNA Nucleobases on a 2D Gas Monolayer'', Physical Chemistry and Chemical Physics 22, 6706-6715 (2020).

67. X. F. Zhao, P. K. Panda, D. Singh, X. Yang, Y. K. Mishra, Y. X. Lee, R. Ahuja, ''2D g-C3N4 Monolayer for Amino Acids Sequencing'', Applied Surface Science 528, 146609 (2020).

68. D. Singh, V. Shukla, P. K. Panda, Y. K. Mishra, H. G. Rubahn, R. Ahuja, ''Carbon-phosphide Monolayer with High Carrier Mobility and Perceptible I-V Responsible for Superior Gas Sensing'', New Journal of Chemistry 44, 3777-3785 (2020).

69. N. Sharma, M. Arif, S. Monga, M. Shkir, Y. K. Mishra, A. Singh, ''Investigation of Bandgap Alteration in Graphene Oxide with Different Reduction Routes'', Applied Surface Science 513, 145396 (2020).

70. S. Khasim, P. Pasha, N. Badi, M. Lakshmi, Y. K. Mishra, ''High Performance Flexible Supercapacitors Based on Secondary Doped PEDOT-PSS-Graphene nanocomposite Films for Large Area Solid State Devices'', RSC Advances 10, 140526-10539 (2020).

71. J. Rodrigues, M. Hoppe, N. B. Sedrine, N. Wolff, V. Duppel, L. Kienle, R. Adelung, Y. K. Mishra*, M. R. P. Correia, T. Monteiro, ''ZnAl2O4 Decorated Al-doped ZnO Tetrapodal 3D Networks: Microstructure, Raman and Detailed Temperature Dependent Photoluminescent Analysis'', Nanoscale Advances 2, 2114-2126 (2020).

72. I. Tiginyanu, T. Braniste, D. Smazna, M. Deng, F. Schütt, A. Schuchardt, M. A. Stevens-Kalceff, S. Raevschi, U. Schürmann, L. Kienle, N. M. Pugno, Y. K. Mishra*, R. Adelung, ''Self-organized and Self-propelled Aero-GaN with Dual Hydrophilic-hydrophobic Behavior'', Nano Energy 56, 759-769 (2019).

73. L. Siebert, T. Schaller, F. Schütt, S. Kaps, J. Carstensen, S. Shree, J. Bahr, Y. K. Mishra*, H. H. Sievers, R. Adelung, ''Perfect Polymer Interlocking by Spherical Particles: Capillary Force Shapes Hierarchical Composite Undercuts'', Nanoscale Horizons 4,947-952 (2019).

74. M. Sharma, M. Joshi, S. Nigam, D. K. Avasthi, R. Adelung, S. K. Srivastava, Y. K. Mishra*, ''Efficient Oil Removal from Wastewater based on Polymer Coated Superhydrophobic Tetrapodal Magnetic Nanocomposite Adsorbent'', Applied Materials Today 17, 130-141 (2019).

75. F. Rasch, F. Schütt, L. Marie, S. Kaps, J. Strobel, O. Polonskyi, A. S. Nia, M. R. Lohe, Y. K. Mishra, F. Faupel, L. Kienle, X. Feng, R. Adelung, ''Wet-Chemical Assembly of 2D Nanomaterials into Lightweight, Microtube-Shaped and Macroscopic 3D Networks'', ACS Applied Materials Interfaces 11, 44652-44663 (2019).

76. D. Smazna, S. Shree, O. Polonskyi, S. Lamaka, M. Baum, M. Zheludkevich, F. Faupel, R. Adelung, Y. K. Mishra*, ''Mutual Interplay of ZnO Micro- and Nanowires and Methylene Blue during Cyclic Photocatalysis Process'', Journal of Environmental Chemical Engineering 7, 103016 (2019).

77. E. Poonia, P. K. Mishra, V. Kiran, J. Sangwan, R. Kumar, P. K. Rai, R. Malik, V. K. Tomer, R. Ahuja, Y. K. Mishra*, ''Aero-gel based CeO2 Nanoparticles: Synthesis, Structural Properties and Detailed Humidity Sensing Response'', Journal of Materials Chemistry C 7, 5477-5487 (2019).

78. S. J. Park, G. S. Das, F. Schütt, R. Adelung, Y. K. Mishra, K. Tripathi, T. Y. Kim, ''Visible Light Photocatalysis by Carbon-nano-onions-functionalized ZnO Tetrapods: Degradation of 2,4-Dinitrophenol and Plant-model-based Ecological Assessment'', Nature Asia Materials 11, 8 (2019).

79. M. Mintken, M. Schweichel, S. Schröder, S. Kaps, J. Carstensen, Y. K. Mishra, T. Strunskus, F. Faupel, R. Adelung, ''Nanogenerator and Piezotronic Inspired Concepts for Energy Efficient Magnetic Field Sensors'', Nano Energy 56, 420-425 (2019).

80. K. Song, N. Ma, Y. K. Mishra, R. Adelung, Y. Yang, ''Achieving Ultrahigh Light-induced Pyroelectric Charge Density for Self-powered UV Light Detection'', Advanced Electronic Materials 5, 1800413 (2019).

81. A. Ahmadivand, B. Gerislioglu, G. Timothy, Y. K. Mishra, ''Gated Graphene Enabled Tunable Charge-Current Configurations in Hybrid Plasmonic Metamaterials'', ACS Applied Electronic Materials 5, 1800791 (2019).

82. M. Sharma, M. Joshi, S. Nigam, S. Shree, D. K. Avasthi, R. Adelung, S. K. Srivastava, Y. K. Mishra*, ''ZnO Tetrapods and Activated Carbon based Hybrid Composite: Adsorbents for Enhanced Decontamination of Hexavalent Chromium from Aqueous Solution'', Chemical Engineering Journal 358, 540-551 (2019).

83. A. K. Awasthi, M. Hasan, Y. K. Mishra*, A. K. Pandey, B. N. Tiwary, R. C. Kuhad, V. K. Gupta, V. K. Thakur, ''Environmentally Sound System for E-waste: Biotechnological perspectives'', Current Research in Biotechnology 1, 58-64 (2019).

84. J. Rodrigues, D. Smazna, N. B. Sedrine, E. Nogales, R. Adelung, Y. K. Mishra, B. Mendez, M. R. Correia, T. Monteiro, ''Probing Surface States in C60 Decorated ZnO Microwires: Detailed Photoluminescence and Cathodoluminescence Investigations'', Nanoscale Advances 1, 1516-1526 (2019).

85. H. A. Alniss, I. I. Witzel, M. H. Semreen, P. K. Panda, Y. K. Mishra, R. Ahuja, J. A. Parkinson, '' Investigation of the Factors That Dictate the Preferred Orientation of Lexitropsins in the Minor Groove of DNA'', ACS Journal of Medicinal Chemistry 62, 10423-10440 (2019).

86. M. Taale, F. Schütt, T. Carey, J. Marx, Y. K. Mishra, N. Stock, B. Fiedler, F. Torrisi, R. Adelung, C. Selhuber-Unkel, ''Biomimetic Carbon-Fiber Systems Engineering: A Modular Design Strategy to Generate Biofunctional Composites from Graphene and Carbon Nanofibers'', ACS Applied Materials & Interfaces 11, 5325-5335 (2019).

87. M. Taale, D. Krüger, E. Ossei-Wusu, F. Schütt, M. A. U. Rehman, Y. K. Mishra, J. Marx, N. Stock, B. Fiedler, A. R. Boccaccini, R. Willumeit-Römer, R. Adelung, C. Selhuber-Unkel, '' Systematically Designed Periodic Electrophoretic Deposition for Decorating 3D Carbon-based Scaffolds with Bioactive Nanoparticles'', ACS Biomaterials Science & Engineering 5, 4393-4404 (2019).

88. M. S. More, P. G. Joshi, Y. K. Mishra, P. K. Khanna, ''Metal Complexes Driven from Schiff Bases and Semicarbazones for Biomedical and Allied Applications: A Review'', Materials Today Chemistry 14, 100195 (2019).

89. S. B. Gutekunst, K. Siemsen, S. Huth, A. Möhring, B. Hesseler, M. Timmermann, I. Paulowicz, Y. K. Mishra, L. Siebert, R. Adelung, C. Selhuber-Unkel, ''3D Hydrogels Containing Interconnected Microchannels of Subcellular Size for Capturing Human Pathogenic Acanthamoeba Castellanii'', ACS Biomaterials Science & Engineering 5, 1784-1792 (2019).

90. J. H. Pöhls, F. Schütt, C. O. Neill, S. Shree, M. B. Johnson, Y. K. Mishra, R. Adelung, M. A. White, ''Thermal and Electrical Transport Properties in Multi-walled Carbon Nanotube-coated ZnO Tetrapods and Self-entangled Multi-walled Carbon Nanotube Tubes'', Carbon 144, 423-432 (2019).

91. R. Zhao, N. ma, J. Qi, Y. K. Mishra, R. Adelung, Y. Yang, Optically Controlled Abnormal Photovoltaic Current Modulation with Temperature in BiFeO3'', Advanced Electronic Materials 5,1800791 (2019).

92. J. Marx, S. Roth, A. Brouschkin, D. Smazna, Y. K. Mishra, K. Schulte, R. Adelung, B. Fiedler, ''Crystalline Width and Mechanical Properties of Annealed 3D Carbon Foam Composites'', Carbon 142, 60-67 (2019).

93. J. Strobel, L. Ghimpu, V. Postica, O. Lupan, M. Zapf, S. Schönherr, R. Röder, C. Ronning, F. Schütt, Y. K. Mishra, I. Tiginyanu, R. Adelung, J. Marx, B. Fiedler, L. Kienle, ''Improving Gas Sensing by CdTe Decoration of Individual Aerographite Microtubes'', Nanotechnology 30, 065501 (2019).

94. J. Marx, M. R. D. Lewke, D. Smazna, Y. K. Mishra, R. Adelung, K. Schulte, B. Fiedler, ''Growth Model and Thermodynamic Calculations of a 3D Interconnected Hollow Carbon Foam Aerographite via Ex-situ Analysis'', Applied Surface Science 470, 535-542 (2019).

95. M. Dragoman, V. Ciobanu, S. Shree, D. Dragoman, T. Braniste, S. Raevschi, A. Dinescu, A. Sarua, Y. K. Mishra, R. Adelung, I Tiginyanu, ''Sensing up to 40 atm using Pressure-Sensitive Aero-GaN'', Physica Status Solidi-RRL 13, 1900012 (2019).

96. A. Agelidis, L. Koujah, R. Suryawanshi, T. Yadavalli, Y. K. Mishra, R. Adelung, D. Shukla, ''An Intra-Vaginal Zinc Oxide Tetrapod Nanoparticles (ZOTEN) and Genital Herpesvirus Cocktail can Provide a Novel Platform for Live Virus Vaccine'', Frontiers in Immunology 10, 500 (2019).

97. R. Mohammadinejada, H. Maleki, E. Larrañeta, A. R. Fajardo, A. B. Nik, A. Shavandi, A. Sheikhi, M. Ghorbanpour, M. Farokhi, P. Govindh, E. Cabane, S. Azizi, A. R. Aref, M. Mozafari, M. Mehrali, S. Thomas, J. F. Mano, Y. K. Mishra*, V. K. Thakur, ''Status and Future Scope of Plant based Green Hydrogels in Biomedical Engineering'', Applied Materials Today 16, 213-246 (2019).

98. N. K. Kaushik, N. Kaushik, M. Adhikari, B. Ghimire, N. N. Linh, Y. K. Mishra, S. J. Lee, E. H. Choi, '' Preventing the Solid Cancer Progression via Release of Anticancer-Cytokines in Co-Culture with Cold Plasma-Stimulated Macrophages'', Cancers 11, 842 (2019).

99. S. Tiwari, V. Sharma, M. Mujawar, Y. K. Mishra, A. Kaushik, A. Ghosal, ''Biosensors for Epilepsy Management: State-of-Art and Future Aspects'', Sensors 19, 1525 (2019).

100. N. Wolff, V. Hrkac, J. Ditto, V. Duppel, Y. K. Mishra, D. C. Johnson, R. Adelung, L. Kienle, ''Crystallography at the Nanoscale: Planar Defects in ZnO Nanospikes'', Journal of Applied Crystallography 49, 1 (2019).

101. V. Hrkac, N. Wolff, V. Duppel, I. Paulowicz, R. Adelung, Y. K. Mishra, L. Kienle, ''Atomic Structure and Crystallography of Joints in SnO2 Nanowire Networks'', Applied Microscopy 49, 1 (2019).

102. Y. K. Mishra*, R. Adelung, ''ZnO Tetrapods Materials for Functional Applications'', Materials Today 21, 631-651 (2018).

103. D. Smazna, J. Rodrigues, S. Shree, V. Postica, G. Neubüser, A. F. Martins, N. B. Sedrine, N. K. Jena, L. Siebert, F. Schütt, O. Lupan, R. Ahuja, M. R. Correia, T. Monteiro, L. Kienle, Y. Yang, R. Adelung, Y. K. Mishra*, ''Buckminsterfullerene Hybridized Zinc Oxide Tetrapods: Defects and Charge Transfer Induced Optical and Electrical Response'', Nanoscale 10, 10050-10062 (2018).

104. A. Nasajpour, S. Ansari, C. Rinoldi, A. S. Rad, T. Aghaloo, S. R, Shin, Y. K. Mishra, R. Adelung, W. Swieszkowski, N. Annabi, A. Khademhosseini, A. Moshaverinia, A. Tamayol, ''A Multifunctional Polymeric Membrane with Osteogenic and Antibacterial Characteristics'', Advanced Functional Materials 28, 1703437 (2018).

105. Y. Jiang, Y. Wang, Y. K. Mishra, R. Adelung, Y. Yang, ''Stretchable CNTs-Ecoflex Composite as Variable Transmittance Skin for Ultrasensitive Strain Sensing'', Advanced Materials Technologies 3, 1800248 (2018).

106. A. Muhulet, F. Miculescu, S. I. Voicu, F. Schütt, V. K. Thakur, Y. K. Mishra*, ''Fundamental and Scopes of Doped Carbon Nanotubes Towards Energy and Biosensing Applications'', Materials Today Energy 9, 154-186 (2018).

107. M. Taale, F. Schütt, K. Zheng, Y. K. Mishra, A. R. Boccaccini, R. Adelung, C. Selhuber-Unkel, ''Bioactive Carbon Based Hybrid 3D Scaffolds for Osteoblast Growth'', ACS Applied Materials & Interfaces 10, 43874-43886 (2018).

108. T. B. Demille, R. A. Hughes, A. S. Person, R. Adelung, Y. K. Mishra, S. Neretina, ''Light-Mediated Growth of Noble Metal Nanostructures (Au, Ag, Cu, Pt, Pd, Ru, Ir, Rh) from Micro- and Nanoscale ZnO Tetrapodal Backbones'', Frontiers in Chemistry 6, 411 (2018).

109. N. Chauhan, S. Gupta, D. K. Avasthi, R. Adelung, Y. K. Mishra*, U. Jain, ''Zinc Oxide Tetrapods Based Biohybrid Interface for Voltammetric Sensing of Helicobacter Pylori'', ACS Applied Materials & Interfaces 10, 30631-30639 (2018).

110. I. Paulowicz, V. Postica, O. Lupan, N. Wolff, S. Shree, A. Cojocaru, M. Deng, Y. K. Mishra, I Tiginyanu, L. Kienle, R. Adelung, ''Zinc Oxide Nanotetrapods with Four Different Arm Morphologies for Versatile Nanosensors'', Sensors Actuators B: Chemical 262, 425-435 (2018).

111. J. Marx, A. Brouschkin, S. Roth, D. Smazna, Y. K. Mishra, W. Wittich, K. Schulte, R. Adelung, B. Fiedler, ''Fundamentals of the Temperature-Dependent Electrical Conductivity of a 3D Carbon Foam-Aerographite'', Synthetic Metals 235, 145-152 (2018).

112. S. K. Srivastava, Y. K. Mishra*, ''Nanocarbon Reinforced Rubber Nanocomposites: Detailed Insights about Mechanical, Dynamical Mechanical Properties, Payne and Mullin Effects'', nanomaterials 8, 945 (2018).

113. I. Plesco, J. Strobel, F. Schütt, C. Himcinschi, N. B. Sedrine, T. Monteiro, M. R. Correia, L. Gorceac, B. Cinic, V. Ursaki, J. Marx, B. Fiedler, Y. K. Mishra, L. Kienle, R. Adelung, I. Tiginyanu, ''Hierarchical Aerographite 3D Flexible Networks Hybridized by InP Micro/Nanostructures for Strain Sensor Applications'', Scientific Reports 8, 13880 (2018).

114. O. Lupan, N. Wolff, V. Postica, T. Braniste, I. Paulowicz, V. Hrkac, C- Zamponi, Y. K. Mishra, I Tiginyanu, L. Kienle, R. Adelung, ''Ultrafast UV Detection and Ethanol Gas Sensing Properties of an Individual SnO2:Zn2SnO4-Functionalized Nanowire'', Ceramics International 44, 4859-4867 (2018).

115. F. Schütt, S. Signetti, H. Krüger, S. Röder, D. Smazna, S. Kaps, S. N. Gorb, Y. K. Mishra, N. M. Pugno, R. Adelung, ''Hierarchical Self-entangled Carbon Nanotube Tube Networks'', Nature Communications 8, 1215 (2017).

116. A. Nasajpour, S. Mandla, S. Shree, E. Mostafavi, S. Sharif, A. Khalipour, S. Saghazadeh, S. Hassan, M. J. Mitchell, J. Leijten, X. Hou, A. Moshaverinia, N. Annabi, R. Adelung, Y. K. Mishra, S. R, Shin, A., A. Tamayol, A. Khademhosseini, ''Nanostructured Fibrous Membranes with Rose Spike Like Architecture'', Nano Letters 17, 6235-6240 (2017).

117. S. Shree, M. Schulz-Senft, N. H. Alsleben, Y. K. Mishra*, A. Staubitz, R. Adelung, ''Light, Force and Heat: A Multi-Stimuli Composite that Reveals its Violent Past'', ACS Applied Materials & Interfaces 9, 38000-38007 (2017).

118. R. Meija, S. Signetti, A. Schuchardt, K. Meurisch, D. Smazna, M. Mecklenburg, K. Schulte, D. Erts, O. Lupan, B. Fiedler, Y. K. Mishra*, R. Adelung, N. M. Pugno, ''Nanomechanics of Individual Aerographite Tetrapods'', Nature Communications 8, 14982 (2017).

119. N. Faraji, R. Adelung, Y. K. Mishra, J. Seidel, ''Piezoelectric Properties of Self-supported ZnO Nano- and Microstructured Platelets'', Nanotechnology 28, 405701 (2017).

120. V. Postica, J. Gröttrup, R. Adelung, O. Lupan, A. K. Mishra, N. H. de Leeuw, N. Ababii, J. F. C. Carreira, J. Rodrigues, N. B. Sedrine, M. R. Correia, T. Monteiro, V. Sontea, Y. K. Mishra*, ''Multifunctional Electronic Devices: A Case Study of Effects of Metal Doping on the ZnO Tetrapods with Bismuth and Tin Oxides'', Advanced Functional Materials 27 1604676 (2017).

121. J. Gröttrup, F. Schütt, D. Smazna, O. Lupan, R. Adelung, Y. K. Mishra*, ''Porous Ceramics based on Hybrid Inorganic Tetrapodal Networks for Efficient Photocatalysis and Water Purification'', Ceramics International 43, 14915-14922 (2017).

122. O. Lupan, F. Schütt, V. Postica, D. Smazna, Y. K. Mishra* R. Adelung, ''Sensing Performances of Pure and Hybridized Carbon Nanotubes-ZnO Nanowire Interconnected Networks: A Detailed Study'', Scientific Reports 7, 14715 (2017).

123. S. Kaps, S. Bhowmick, J. Gröttrup, V. Hrkac, D. Stauffer, H. Guo, O. L. Warren, J. Adam, L. Kienle, A. M. Minor, R. Adelung, Y. K. Mishra*, ''Piezoresistive Response of Quasi One- dimensional ZnO Nanowires using An In-situ Electromechanical Device'', ACS Omega 2, 2985-2993 (2017).

124. S. B. Hrkac, C. T. Koops, M. Abes, C. Krywka, M. Müller, M. Burghammer, M. Stutzki, T. Dane, S. Kaps, Y. K. Mishra, R. Adelung, J. Schmalz, M. Gerken, E. Lage, C. Kirchoff, E. Quandt, O. M. Magnussen, B. M. Murphy, ''Tunable Strain in Magnetoelectric ZnO Micro Rods Composite Interface'', ACS Applied Materials & Interfaces 9, 25571-25577 (2017).

125. Y. K. Mishra*, N. A. Murugan, J. Kotakoski, J. Adam, ''Progress in Electronics and Photonics with Nanomaterials'', Vacuum 146, 304-307 (2017).

126. S. Thakur, P. Govender, M. A. Mamo, S. Tamulevicius, Y. K. Mishra*, V. K. Thakur, ''Progress in Lignin Hydrogels and Nanocomposites for Water Purification: Future Perspectives'', Vacuum 146, 342-355 (2017).

127. O. Lupan, V. Postica, J. Gröttrup, A. K. Mishra, N. H. de Leeuw, J. F. C. Carreira, J. Rodrigues, N. B. Sedrine, M. R. Correia, T. Monteiro, V. Cretu, I. Tiginyanu, Y. K. Mishra, R. Adelung, ''3-D Hybrid Networks of ZnO Tetrapods Doped and Alloyed by MexOy and ZnxMe1-xOy for Selective Gas Sensing Applications'', ACS Applied Materials & Interfaces 9, 4084-4099 (2017).

128. M. Ashaduzzaman, S. R. Deshpande, N. A. Murugan, Y. K. Mishra, A. F. P. Turner, A. Tiwari, ''On/off-switchable LSPR Nano-immunoassay for Troponin-T'', Scientific Reports 7, 44027 (2017).

129. S. Garlof, M. Mecklenburg, D. Smazna, Y. K. Mishra*, R. Adelung, B. Fiedler, K. Schulte, ''Carbon based Flexible 3D Nanocomposites: Fabrication and Electromechanical Investigations of Neat Aerographite and Aerographite-epoxy Composites under Compression'', Carbon 111, 103-112 (2017).

130. P. K. Sarswat, Y. K. Mishra, M. L. Free, ''Fabrication and Response of Alpha-hydroxybutyrate Sensors for Rapid Assessment of Cardiometabolic Disease Risk'', Biosensors & Bioelectronics 89, 334-342 (2017).

131. J. Gröttrup, V. Postica, N. Ababii, O. Lupan, C. Zamponi, D. Meyners, Y. K. Mishra, V. Sontea, I. Tiginyanu, R. Adelung, ''Size-dependent UV and Gas Sensing Response of Individual Fe2O3-ZnO: Fe Micro- and Nanowire based Devices'', Journal of Alloys & Compounds 701, 920-925 (2017).

132. J. Gröttrup, V. Postica, D. Smazna, M. Hoppe, V. Kaidas, Y. K. Mishra, O. Lupan, R. Adelung, ''UV Detection Properties of Hybrid ZnO Tetrapod 3-D Network'', Vacuum 146, 492-500 (2017).

133. A. Sanger, A. Kumar, A. Kumar, P. K. Jain, Y. K. Mishra*, R. Chandra, ''Palladium Decorated Silicon Carbide Nanocauliflowers for Hydrogen Gas Sensing Application'', Sensors & Actuators B: Chemical 242, 694-699 (2017).

134. N. Duggal, D. Jaishankar, S. Hadigal, Y. K. Mishra, R. Adelung, D. Shukla, ''Zinc Oxide Tetrapods Inhibit Herpes Simplex Virus Infection of the Cultured Corneas'', Molecular Vision 23, 26-38 (2017).

135. E. L. Silva, Y. K. Mishra, A. J. S. Fernandes, R. F. Silva, J. Strobel, L. Kienle, R. Adelung, F. J. Oliveira, M. L. Zheludkevich, ''Direct Synthesis of Electrowettable Carbon Nanowall-diamond Hybrid 3D Materials from Sacrificial Ceramic Templates using HFCVD'', Advanced Materials Interface 4, 1700019 (2017).

136. O. Lupan, V. Postica, J. Marx, M. Mecklenburg, Y. K. Mishra, K. Schulte, B. Fiedler, R. Adelung, ''Individual Hollow and Mesoporous Aero-graphitic Microtube based Devices for Gas Sensing Applications'', Applied Physics Letters 110, 263109 (2017).

137. P. Mishra, G. B. V. S. Lakshmi, S. Mishra, D. K. Avasthi, H. C. Swart, A. P. F. Turner, Y. K. Mishra, A. Tiwari, ''Electrocatalytic Biofuel Cell based on Highly Efficient Metal-polymer Nano-architectured Bioelectrodes'', Nano Energy 39, 601-607 (2017).

138. O. Parlak, Y. K. Mishra*, A. Grigoriev, M. Mecklenburg, S. Keene, A. Salleo, K. Schulte, R. Ahuja, R. Adelung, A. F. P. Turner, A. Tiwari, ''Nano to Microtubular Networks of Aerographite for Lightweight Supercapacitors'', Nano Energy 34, 570-577 (2017).

139. G. Hatui, G. C. Nayak, G. Udayabhanu, Y. K. Mishra, D. D. Pathak, ''Template Free Single Pot Synthesis of SnS2@Cu2O/Reduced Graphene Oxide (rGO) Nanoflower for High Performance Supercapacitors'', New Journal of Chemistry 41, 2702-2716 (2017).

140. I. Tiginyanu, L. Ghimpu, J. Gröttrup, V. Postolache, M. Mecklenburg, M. A. Stevens-Kalceff, V. Ursaki, N. Payami, R. Feidenhansl, K. Schulte, R. Adelung, Y. K. Mishra*, ''Strong Light Scattering and Broadband (UV to IR) Photoabsorption in Stretchable 3D Hybrid Architectures based on Aerographite Decorated by ZnO Nanocrystallites'', Scientific Reports 6, 32913 (2016).

141. N. Faraji, C. Ulrich, N. Wolff, L. Kienle, R. Adelung, Y. K. Mishra*, J. Seidel, ''Visible-light Driven Nanoscale Photoconductivity of Grain Boundaries in Self-supported ZnO Nano- and Microstructured Platelets'', Advanced Electronic Materials 2, 1600138 (2016).

142. O. Lupan, V. Postica, M. Mecklenburg, Y. K. Mishra, K. Schulte, B. Fiedler, R. Adelung, ''Ultra-light Aero-graphite for Climate Relevant Gas Monitoring'', Journal of Materials Chemistry A 4, 16723-16730 (2016).

143. S. Garlof, T. Fukuda, M. Mecklenburg, D. Smazna, Y. K. Mishra, R. Adelung, B. Fiedler, K. Schulte, ''Electro-mechanical Piezoresistive Properties of Three Dimensionally Interconnected Carbon Aerogel (Aerographite)- epoxy Composites'', Composites Science & Technology 134, 226-233 (2016).

144. A. Kumar, A. Sanger, A. Kumar, Y. K. Mishra*, Y. Kumar, R. Chandra, ''Binder Free High Energy Density Electrode as Symmetric Supercapacitor based on Sputtered MnO2 Nanorods'', ChemistrySelect 1, 3885-3891 (2016).

145. A. Sanger, A. Kumar, A. Kumar, P. K. Jain, Y. K. Mishra*, R. Chandra, ''Silicon Carbide Nano-Cauliflowers for Symmetric Supercapacitor Devices'', Industrial & Engineering Chemistry Research 55, 9452-9458 (2016).

146. I. Hölken, G. Neubüser, V. Postica, L. Bumke, O. Lupan, M. Baum, Y. K. Mishra, L. Kienle, R. Adelung, ''Sacrificial Template Synthesis and Properties of 3-D Hollow-silicon Nano- and Microstructures'', ACS Applied Materials & Interfaces 8, 20491-20498 (2016).

147. T. E. Antoine, S. Hadigal, A. Yakoob, Y. K. Mishra, P. Bhattacharya, C. Haddad, T. V. Nagy, R. Adelung, B. S. Prabhakar, D. Shukla, ''Intravaginal Zinc Oxide Tetrapod Nanoparticles as Novel Immunoprotective Agents against Genital Herpes'', Journal of Immunology 196, 4566-4575 (2016).

148. V. Cretu, V. Postica, A. K. Mishra, M. Hoppe, I. Tiginyanu, Y. K. Mishra, L. Chow, N. H. De Leeuw, R. Adelung, O. Lupan, ''Synthesis, Characterization and DFT Studies of Zinc-doped Copper Oxide Nanocrystals for Gas Sensing Applications'', Journal of Materials Chemistry A 4, 6527-6539 (2016).

149. O. Lupan, V. Cretu, V. Postica, N. Ababii, O. Polonskyi, V. Kaidas, F. Schütt, Y. K. Mishra, E. Monaico, I. Tiginyanu, V. Sontea, T. Strunskus, F. Faupel, R. Adelung, ''Enhanced Ethanol Vapour Sensing Performances of Copper Oxide Nanocrystals with Mixed Phases'', Sensors & Actuators B: Chemical 244, 434-448 (2016).

150. J. Gröttrup, I Paulowicz, A. Schuchardt, V. Kaidas, S. Kaps, O. Lupan, R. Adelung. Y. K. Mishra,* ''Three-dimensional Flexible Ceramics based on Interconnected Network of Highly Porous Pure and Metal Alloyed ZnO Tetrapods'', Ceramics International 42, 8664-8676 (2016).

151. J. Gröttrup, S. Kaps, J. Carstensen, D. Smazna, Y. K. Mishra,* A. Piorra, C. Kirchhof, E. Quandt, R. Adelung, ''Piezotronic based Magnetoelectric Sensor: Fabrication and Response'', Physica Status Solidi A: Applications 213, 2208-2215 (2016).

152. I. Hölken, M. Hoppe, Y. K. Mishra,* S. N. Gorb, R. Adelung, M. J. Baum, ''Complex Shaped ZnO Nano- microstructures based Polymer Composites: Mechanical Stable and Environmentally Friendly Coatings for Potential Antifouling Applications'', Physical Chemistry Chemical Physics 17, 7114-7123 (2016).

153. R. Wahab, F. Khan, Y. B. Yang, I. H. Hwang, H. S. Shin, J. Ahmad, S. Dwivedi, S. T. Khan, M. A. Siddiqui, Q. Saquib, J. Musarrat, A. A. A. Khedhairy, Y. K. Mishra, B. A. Ali, ''Zinc Oxide Quantum Dots: Multifunctional Candidates for Arresting the C2C12 Cancer Cells and their Role Towards Capase 3 and 7 Genes'', RSC Advances 6, 26111-26120 (2016).

154. R. Wahab, F. Khan, Y. K. Mishra, J. Musarrat, A. A. A. Khedhairy, ''Antibacterial Studies and Statistical Design Set Data's of Quasi Zinc Oxide Nanostructures'', RSC Advances 6, 32328-32339 (2016).

155. I. Paulowicz, V. Hrkac, S. Kaps, V. Cretu, O. Lupan, T. Braniste, V. Duppel, I. Tiginyanu, L. Kienle, R. Adelung, Y. K. Mishra,* ''Three-dimensional SnO2 Nanowire Networks for Multifunctional Applications: From High Temperature Stretchable Ceramics to Ultraresponsive Sensors'', Advanced Electronic Materials 1, 1500081 (2015).

156. Y. K. Mishra,* G. Modi, V. Cretu, V. Postica, O. Lupan, T. Reimer, I. Paulowicz, V. Hrkac, W. Benecke, L. Kienle, R. Adelung, ''Direct Growth of Freestanding ZnO Tetrapod Networks for Multifunctional Applications in Photocatalysis, UV Photodetection and Gas Sensing'', ACS Applied Materials & Interfaces 7, 14303-14316 (2015).

157. M. Najim, G. Modi, Y. K. Mishra,* R. Adelung, D. Singh, V. Agarwala, ''Ultra-wide Bandwidth with Enhanced Microwave Absorption of Electroless Ni-P Coated Tetrapod-Shaped ZnO Nano- and Microstructures'', Physical Chemistry and Chemical Physics 17, 22923-22933 (2015).

158. A. Schuchardt, T. Braniste, Y. K. Mishra,* M. Deng, M. Mecklenburg, M. A. Stevens-Kalceff, S. Raevschi, K. Schulte, L. Kienle, R. Adelung, I. Tiginyanu, ''Three-dimensional Aerographite-GaN Hybrid Networks: Single Step Fabrication of Porous and Mechanically Flexible Materials for Multifunctional Applications'', Scientific Reports 5, 8839 (2015).

159. O. Lupan, T. Braniste, M. Deng, L. Ghimpu, I. Paulowicz, Y. K. Mishra, L. Kienle, R. Adelung, I. Tiginyanu, ''Rapid Switching and Ultra-responsive Nanosensors based on Individual Shell-core Ga2O3/GaN:Ox@SnO2 Nanobelt with Nanocrystalline Shell in Mixed Phases'', Sensors & Actuators B: Chemical 221, 544–555 (2015).

160. M. Enachi, O. Lupan, T. Braniste, A. Sarua, L. Chow, Y. K Mishra, D. Gedamu, R. Adelung, I. Tiginyanu, ''Integration of Individual TiO2 Nanotube on the Chip: Nanodevice for Hydrogen Sensing'', physica status solidi-Rapid Research Letters (PSS-RRL) 9, 171–174 (2015).

161. D. Gedamu, I. Paulowicz, S. Kaps, O. Lupan, S. Wille, G. Haidarschin, Y. K. Mishra,* R. Adelung, ''Rapid Fabrication Technique for Interpenetrated ZnO Nanotetrapod Networks for Fast UV Sensors'', Advanced Materials 26, 1541-1550 (2014).

162. Y. K. Mishra,* S. Kaps, A. Schuchardt, I. Paulowicz, X. Jin, D. Gedamu, S. Freitag, S. Wille, O. Lupan, R. Adelung, ''Versatile Fabrication of Complex Shaped Metal Oxide Nano-Microstructures and Their Interconnected Networks for Multifunctional Applications'', KONA Powder and Particle Journal 31, 92-110 (2014).

163. T. Reimer, I. Paulowicz, R. Röder, S. Kaps, O. Lupan, S. Chemnitz, W. Benecke, C. Ronning, R. Adelung, Y. K. Mishra,* ''Single Step Integration of ZnO Nano- and Microneedles in Si Trenches by Novel Flame Transport Approach: Whispering Gallery Modes and Photocatalytic Properties'', ACS Applied Materials & Interfaces 6, 7806-7815 (2014).

164. X. Jin, M. Den, S. Kaps, X. Zhu, I. Hölken, K. Mess, R. Adelung, Y. K. Mishra,* ''Study of Tetrapodal ZnO-PDMS Composites: A Comparison of Fillers Shapes in Stiffness and Hydrophobicity Improvements'', PLoS ONE 9, e106991 (2014).

165. S. Dwivedi, R. Wahab, F. Khan, Y. K Mishra, J. Musarrat, A. A Al-Khedhairy, ''Reactive Oxygen Species Mediated Bacterial Biofilm Inhibition via Zinc Oxide Nanoparticles and Their Statistical Determination'', PLoS ONE 9, e111289 (2014).

166. R. Wahab, S. Dwivedi, F. Khan, Y. K Mishra, I. Hwang, H. S. Shin, J. Musarrat, A. A Al-Khedhairy, ''Statistical Analysis of Gold Nanoparticle-induced Oxidative Stress and Apoptosis in Myoblast (C2C12) cells'', Colloids and Surfaces B: Biointerfaces 123, 664-672 (2014).

167. V. S. K. Chakravadhanula, Y. K. Mishra, V. G. Kotnur, D. K. Avasthi, T. Strunskus, V. Zaporotchenko, D. Fink, L. Kienle, F. Faupel, ''Microstructural and Plasmonic Modifications in Ag-TiO2 and Au-TiO2 Nanocomposites Through Ion Beam Irradiation'', Beilstein Journal of Nanotechnology 5, 1491-1431 (2014).

168. O. Lupan, V. Cretu, M. Deng, D. Gedamu, I. Paulowicz, S. Kaps, Y. K. Mishra, O. Polonskyi, C. Zamponi, L. Kienle, V. Trofim, I. Tiginyanu, R. Adelung, ''Versatile Growth of Freestanding Orthorhombic alpha-Molybdenum Trioxide Nano- and Microstructures by Rapid Thermal Processing for Gas Nanosensors'', Journal of Physical Chemistry C 118, 15068–15078 (2014).

169. O. Lupan, V. Trofim, V. Cretu, I. Stamov, N. N. Syrbu, I. Tiginyanu, Y. K. Mishra, R. Adelung, ''Investigation of Optical Properties and Electronic Transitions in Bulk and Nano-Microribbons of Molybdenum Trioxide'', Journal of Physics D: Applied Physics 47, 085302 (2014).

170. O. Lupan, L. Ghimpu, T. Reimer, M. Hoppe, I. Paulowicz, D. Gedamu, Y. K. Mishra,* D. Hammerich, S. Chemnitz, V. Cretu, I. Tiginyanu, R. Adelung, ''Magnetron Sputtering and Characterization of Doped Zinc Oxide Nanofibrous Films and Their Applications'', Journal of Nanoelectronics & Optoelectronics 9, 257-264 (2014).

171. D. Gedamu, O. Lupan, Y. K. Mishra,* R. Adelung, ''Integration of Metal and Metal Oxide Nanowires Directly on Chip by Top-Down Technology and Their Electrical Characteristics'', Journal of Nanoelectronics & Optoelectronics 9, 239-246 (2014).

172. H. Papavlassopoulos, Y. K. Mishra,* S. Kaps, E. Maser, R. Adelung, C. Röhl, ''Toxicity of Functional Zinc Oxide Nano-Micro Tetrapods: Impact of Cell Culture Conditions, Celluar Age and Material Properties'', PLoS ONE 9, e84983 (2014).

173. M. Kumar, C. S. S. Sandeep, G. Kumar, Y. K. Mishra, R. Philip, G. B: Reddy, ''Plasmonic and Nonlinear Optical Properties of Ag:ZrO2 Nanocomposite Thin Films'', Plasmonics 9, 129-136 (2014).

174. Y. K. Mishra,* S. Kaps, A. Schuchardt, I. Paulowicz, X. Jin, D. Gedamu, S. Freitag, S. Wille, M. Claus, A. Kovalev, S. N. Gorb, R. Adelung, ''Fabrication of Macroscopically Flexible and Highly Porous 3D Semiconductor Networks from Interpenetrating Nanostructures by Simple Flame Transport Approach'', Particle Particle Systems Characterization 30, 775-783 (2013).

175. X. Jin, M. Götz, S. Wille, Y. K. Mishra,* R. Adelung, C. Zollfrank, ''A Novel Concept for Self-Reporting Materials: Stress Sensitive Photoluminescence in ZnO Tetrapod Filled Elastomers'', Advanced Materials 25, 1342-1347 (2013).

176. S. Bhowmick, D. Stauffer, H. Guo, S. Kaps, Y. K. Mishra, V. Hrkac, O. Warren, R. Adelung, A. Minor, L. Kienle, ''In-situ Electromechanical Study of ZnO Nanowires'', Microscopy & Microanalysis 19, 434-435 (2013).

177. V. Hrkac, L. Kienle, S. Kaps, A. Lotnyk, Y. K. Mishra, U. Schürmann, V. Duppel, B. V. Lotsch, R. Adelung, ''Superposition Twinning Supported by Texturing in ZnO Nanospikes'', Journal of Applied Crystallography 46, 396-403 (2013).

178. Y. K. Mishra,* G. Kumar, M. Elbahri, R. Singhal, S. Mohapatra, A. Tripathi, R. Adelung, D. K. Avasthi, ''Formation of Self-organized Silver Nanocup Type Structures and Their Plasmonic Absorption'', Plasmonics 8, 811-815 (2013).

179. X. Jin, J. Strueben, L. Heepe, A. Kovalev, Y. K. Mishra, R. Adelung, S. N. Gorb, A. Staubitz, ''Joining the Un-Joinable: Adhesion Between Low Surface Energy Polymers Using Tetrapod ZnO Linkers'', Advanced Materials 24, 5676-5680 (2012). Highlight: Sticking the unstickable, Nature 489, 9, (2012).

180. M. Mecklenburg, A. Schuchardt, Y. K. Mishra, S. Kaps, R. Adelung, A. Lotnyk, L. Kienle, K. Schulte, ''Aerographite: Ultra Lightweight Flexible Nanowall Carbon Microtube Material with Outstanding Mechanical Performance'', Advanced Materials 24, 3486-3490 (2012).

181. T. Antoine, Y. K. Mishra, J. Trigilio, V. Tiwari, R. Adelung, D. Shukla, ''Prophylactic, Therapeutic and Neutralizing Effects of Zinc Oxide Tetrapod Structures Against Herpes Simplex Virus Type-2 Infection'', Antiviral Research 96, 363-375 (2012).

182. J. Trigilio, T. Antoine, I. Paulowicz, Y. K. Mishra, R. Adelung, D. Shukla, ''Tin Oxide Nanostructures Suppresses Herpes Simplex Virus-1 Entry and Cell-to-Cell Membrane Fusion'', PLoS ONE 7, e48147 (2012).

183. Y. K. Mishra,* V. S. K. Chakravadhanula, V. Hrkac, S. Jebril, D. C. Agarwal, S. Mohapatra, D. K. Avasthi, L. Kienle, R. Adelung, ''Crystal Growth Behaviour in Au-ZnO Nanocomposite under Different Annealing Environments and Photoswitchability'', Journal of Applied Physics 112, 64308 (2012).

184. E. S. Zarie, V. Kaidas, D. Gedamu, Y. K. Mishra, R. Adelung, F. H. Furkert, R. Scherließ, H. Steckel, B. G. Schreiber, ''Solvent Free Fabrication of Micro and Nanostructured Drug Coatings by Thermal Evaporation for Controlled Release and Increased Effects'', PLoS ONE 7, e40746 (2012).

185. S. Mohapatra, Y. K. Mishra, A. M. Warrier, R. Philip, S. Sahoo, A. K. Arora, D. K. Avasthi, ''Plasmonic, Low-Frequency Raman, and Nonlinear Optical-Limiting Studies in Copper-Silica Nanocomposites'', Plasmonics 7, 25-31 (2012).

186. D. Gedamu, I. Paulowicz, S. Jebril, Y. K. Mishra,* R. Adelung, ''Procedures and Properties for a Direct Nano-Micro Integration of Metal and Semiconductor Nanowires on Si Chips'', Journal of Nanotechnology 2012, 325732 (2012).

187. Y. K. Mishra, R. Adelung, C. Röhl, D. Shukla, F. Spors, V. Tiwari, ''Virostatic Potential of Micro-nano Filopodia-like ZnO Structures Against Herpes Simplex Virus-1'', Antiviral Research 92, 305-312 (2011).

188. A. Kaur, A. Dhillon, G. S. Lakshmi, Y. Mishra, D. K. Avasthi, ''Modifications Induced in Poly (3-hexylthiophene) due to Swift Heavy Ion Beam of 100 MeV Silver (Ag8+)'', Materials Chemistry and Physics 131, 436-442 (2011).

189. M. Tiwary, N. K. Singh, S. Annapoorni, D. C. Agarwal, D. K. Avasthi, Y. K. Mishra, P. Mazzoldi, G. Mattei, C. Sada, E. Trave, G. Battaglin, ''Enhancement of Photoluminescence in Er-doped Ag-SiO2 Nanocomposite Thin Film: A Post Annealing Study'', Vacuum 85, 806-809 (2011).

190. D. Gedamu, S. Jebril, A. Schuchardt, M. Elbahri, S. Wille, Y. K. Mishra,* R. Adelung, ''Examples for the Integration of Self-organized Nanowires for Functional Devices by a Fracture Approach'', Physica Status Solidi B 247, 2571-2580 (2010).

191. S. Jebril, H. Kuhlmann, S. Mueller, C. Ronning, L. Kienle, V. Duppel, Y. K. Mishra, R. Adelung, ''Epitactically Interpenetrated High Quality ZnO Nanostructured Junctions on Microchip Grown by Vapor-Liquid-Solid Method'', Crystal Growth and Design 10, 2842-2846 (2010).

192. D. K. Avasthi, Y. K. Mishra, F. Singh, J. P. Stoquert, ''Ion Tracks in Silica for Engineering the Embedded Nanoparticles'', Nucl. Instr. and Meth. B 268, 3027-3024 (2010).

193. R. Singhal, D. C. Agarwal, Y. K. Mishra, D. Kabiraj, G. Mattei, J. C. Pivin, R. Chandra, D. K. Avasthi, ''Synthesis, Characterizations, and Thermal Induced Structural Transformation of Silver-fullerene C60 Nanocomposite Thin Films for Applications in Optical Devices'', Journal of Applied Physics 107, 103504 (2010).

194. Y. K. Mishra,* S. Mohapatra, V. S. K. Chakravadhanula, N. P. Lalla, V. Zaporojtchenko, D. K. Avasthi, F. Faupel, ''Synthesis and Characterization of Ag-Polymer Nanocomposites'', Journal of Nanoscience and Nanotechnology 10, 2833- 2837 (2010).

195. D. K. Avasthi, Y. K. Mishra, R. Singhal, D. Kabiraj, S. Mohapatra, B. Mohanta, N. K. Gohil, Neeta Singh, ''Synthesis of Plasmonic Nanocomposites for Diverse Applications'', Journal Nanoscience and Nanotechnology 10, 2705-2712 (2010).

196. R. Singhal, D. C. Agarwal, Y. K. Mishra, S. Mohapatra, D. K. Avasthi, A. K. Chawla, R. Chandra, J. C. Pivin, ''Swift Heavy Ion Induced Modifications of Optical and Microstructural Properties of Silver-fullerene C70 Nanocomposite'', Nucl. Instr. and Meth. B 267, 1349-1352 (2009).

197. R. Singhal, D. C. Agarwal, Y. K. Mishra, F. Singh, J. C. Pivin, R. Chandra, D. K. Avasthi, ''Electronic Excitation Induced Tuning of Surface Plasmon Resonance of Ag Nanoparticles in C70 Matrix'', Journal of Physics D: Applied Physics 42, 155103 (2009).

198. J. C. Pivin, F. Singh, Y. K. Mishra, D. K. Avasthi, J. P. Stoquert, ''Synthesis of Silica: Metal Nanocomposites and Modification of Their Structures by Swift Heavy Ion Irradiation'', Surface and Coatings Technology 203, 2432-2435 (2009).

199. Y. K. Mishra,* S. Mohapatra, R. Singhal, D. K. Avasthi, D. C. Agarwal, S. B. Ogale, "Au: ZnO-A Tunable Localized Surface Plasmonic Nanocomposite", Applied Physics Letters 92, 43107 (2008).

200. S. Mohapatra, Y. K. Mishra, D. Kabiraj, D. K. Avasthi, J. Ghatak, S. Verma, ''Synthesis of Gold-silicon Core-shell Nanoparticles with Tunable Localized Surface Plasmon Resonance", Applied Physics Letters 92, 10315 (2008).

201. R. Singhal, D. C. Agarwal, S. Mohapatra, Y. K. Mishra, D. Kabiraj, F. Singh, D. K. Avasthi, A. K. Chawla, R. Chandra, G. Mattei, J. C. Pivin, ''Synthesis and Characterization of Silver-fullerene C70 Nanocomposite", Applied Physics Letters 93, 103114 (2008).

202. Y. K. Mishra,* V. S. K. Chakravadhanula, U. Schürmann, H. Kumar, D. Kabiraj, S. Ghosh, V. Zaporojtchenko, D. K. Avasthi, F. Faupel, ''Controlled Reduction of Size of Ag Nanoparticles Embedded in Teflon Matrix by MeV Ion Irradiation", Nucl. Instr. and Meth. B 266, 1804-1809 (2008).

203. S. Mohapatra, Y. K. Mishra, J. Ghatak, D. Kabiraj, D. K. Avasthi, ''Surface Plasmon Resonance of Ag Nanoparticles Embedded in Partially Oxidized Amorphous Si Matrix'', Journal of Nanoscience and Nanotechnology 8, 4285-4289 (2008).

204. H. Kumar, Y. K. Mishra, S. Mohapatra, D. Kabiraj, J. C. Pivin, S. Ghosh, D. K. Avasthi, ''Compositional Analysis of Atom Beam Cosputtered Metal-silica Nanocomposites by Rutherford Backscattering Spectrometry'', Nucl. Instr. and Meth. B 266, 1511-1516 (2008).

205. R. Singhal, A. Kumar, Y. K. Mishra, S. Mohapatra, J. C. Pivin, D. K. Avasthi, ''Swift Heavy Ion Induced Modifications of Fullerene C70 Thin Films'', Nucl. Instr. and Meth. B 266, 3257-3262 (2008).

206. Y. K. Mishra,* D. K. Avasthi, P. K. Kulriya, F. Singh, D. Kabiraj, A. Tripathi, J. C. Pivin, I. S. Bayer, A. Biswas, "Controlled Growth of Gold Nanoparticles Induced by Ion Irradiation: An In-situ X-ray Diffraction Study'', Applied Physics Letters 90, 73110 (2007).

207. Y. K. Mishra,* F. Singh, D. K. Avasthi, J. C. Pivin, D. Malinovska, E. Pippel, "Synthesis of Elongated Au Nanoparticles in Silica Matrix by Ion Irradiation'', Applied Physics Letters 91, 63103 (2007).

208. Y. K. Mishra,* S. Mohapatra, D. K. Avasthi, D. Kabiraj, N. P Lalla, J. C. Pivin, H. Sharma, R. Kar, N. Singh, "Gold-silica Nanocomposites for the Detection of Human Ovarian Cancer Cells: A Preliminary Study'', Nanotechnology 18, 345606 (2007).

209. Y. K. Mishra,* S. Mohapatra, D. Kabiraj, B. Mohanta, N. P. Lalla, J. C. Pivin D. K. Avasthi, "Synthesis and Characterization of Ag Nanoparticles in Silica Matrix by Atom Beam Sputtering'', Scripta Materialia 56, 629-632 (2007).

210. D. K. Avasthi, Y. K. Mishra, D. Kabiraj, N. P. Lalla, J. C. Pivin, "Synthesis of Metal-polymer Nanocomposite for Optical Applications'', Nanotechnology 18, 125604 (2007).

211. Y. K. Mishra,* D. Kabiraj, I. Sulania, J. C. Pivin, D. K. Avasthi. "Synthesis and Characterization of Gold Nanorings'', Journal of Nanoscience and Nanotechnology 7, 1878-1881 (2007).

212. Y. K. Mishra,* S. Mohapatra, D. Kabiraj, A. Tripathi, J. C. Pivin, D. K. Avasthi, "Growth of Au Nanostructures by Annealing Electron Beam Evaporated Thin Films'', Journal of Optics A: Pure and Applied Optics 9, S410 (2007).

213. S. Mohapatra, Y. K. Mishra, D.K. Avasthi, D. Kabiraj, J. Ghatak, S. Verma, "Synthesis of Au Nanoparticles in Partially Oxidized Si Matrix by Atom Beam Sputtering'', Journal of Physics D: Applied Physics 40, 7063 (2007).

214. Y. K. Mishra,* D. Kabiraj, D. K. Avasthi, J. C. Pivin, "Swift Heavy Ion Induced Dissolution of Gold Nanoparticles in Silica Matrix'', Radiation Effects Defects Solids 162, 207-213 (2007).

215. Y. K. Mishra,* D. Kabiraj, S. Mohapatra, D. K. Avasthi, "Growth of Self-organized Metal Nanostructures by Physical Methods'', Synthesis and Reactivity in Inorganic, Metal-Organic, and Nano-Metal Chemistry 37, 357-362 (2007).

216. P. K. Kulriya, F. Singh, A. Tripathi, R. Ahuja, A. Kothari, R. N. Dutt, Y. K. Mishra, A. Kumar, D. K. Avasthi, "Setup for In-situ X-ray Diffraction Study of Swift Heavy Ion Irradiated Materials'', Review of Scientific Instruments 78, 113901 (2007).

217. N. S. Rao, S Dhamodaran, A. P. Pathak, P. K. Kulriya, Y. K. Mishra, F. Singh, D. Kabiraj, J. C. Pivin, D. K. Avasthi, "Structural Studies of Ge Nanocrystals Embedded in SiO2 Matrix'', Nucl. Instr. and Meth. B 264, 249-253 (2007).


PROJECTS DIRECTED

| | | |
| --- | --- | --- |
| Project No | Name | Duration |
| VR Swedish Grant (Co-PI) | Stimuli-enabled energy materials for smart bioelectronic devices | 2018-2024 |
| Humboldt Grant (postdoctoral grant) | Shrinking nanocomposites towards wires: Linear and non-linear optical, electrical and magnetic properties | 2009-2011 |
| Mads Clausen Fond | Smart Masks Against COVID19 | 2021-2021 |